To begin installation, you'll need:
Your new Lobster Lock
The included M5 screws (2)- These are pinned between the hang card packaging and the plastic base of your lock. When cutting the zip ties to separate the lock from the hang card, watch out for falling screws!
The included pair of keys
3mm allen key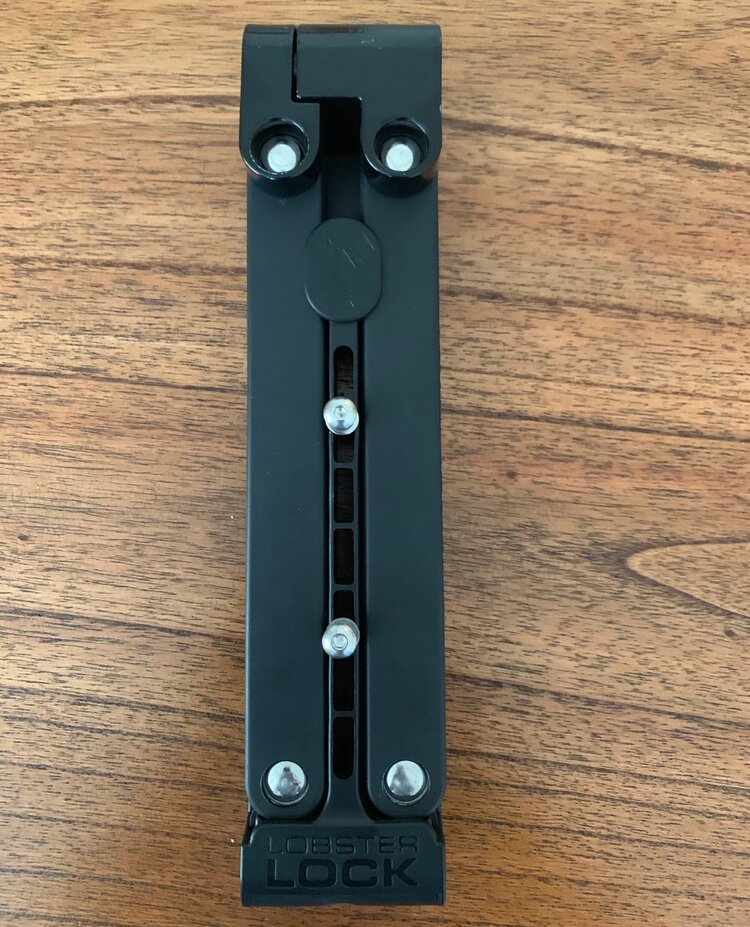 Screw Position:
Leave 2 or 3 "spaces" between the two screws for installation.
For mounting to the down tube to enable front wheel locking, you'll want to place the top screw in the 1st or 2nd space.
For mounting to the seat tube to enable rear wheel locking, you'll want to place the screws in the lower spaces to avoid the lock interfering with you bike's pedals and gearing.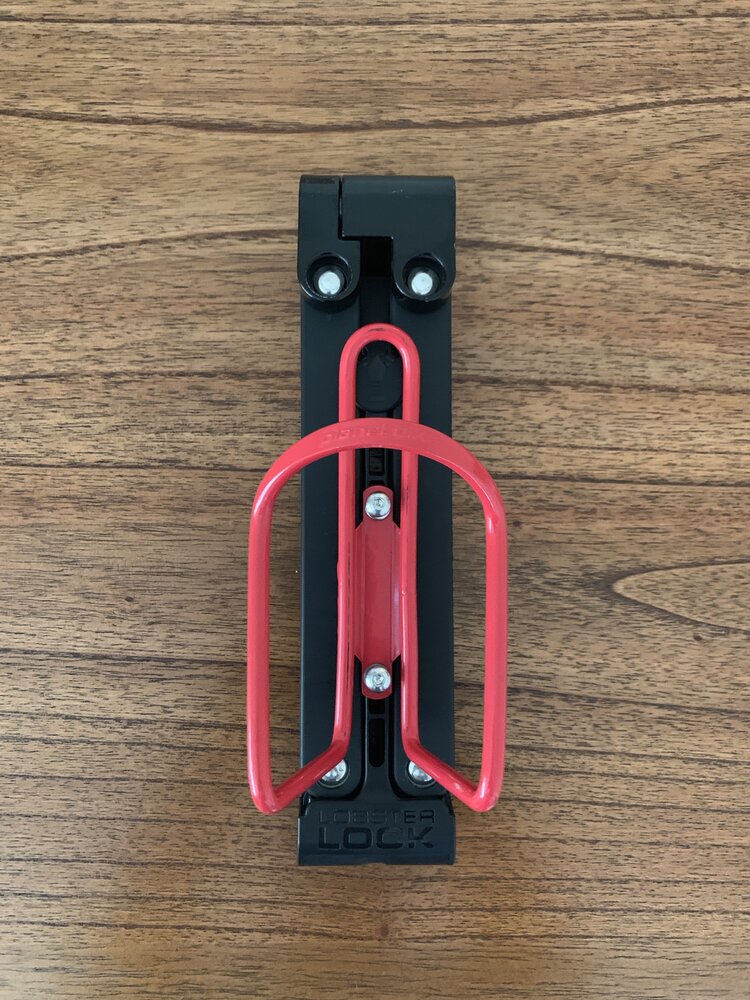 Bottle Cage:
To mount your bottle cage on top of your Lobster Lock, place the screws first through the bottle cage holes and then through the appropriate spacer holes.
Follow the same screw position guidelines in the above instructions for installation without a bottle cage.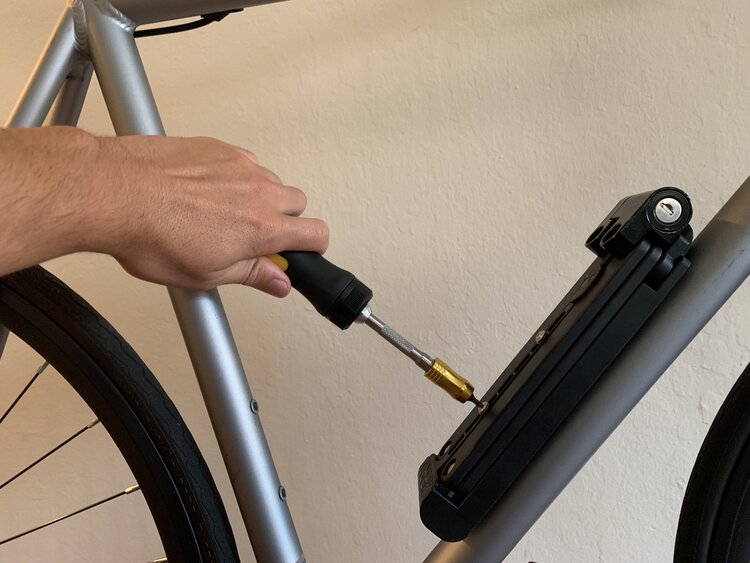 Bottle Cage:
Align the lock with the screws in the spacer holes as best you can with the bottle cage bosses on your bikes frame.
Using the 3mm allen key, tighten the two screws. Make sure to wait until both are engaging with the bottle cage boss threads before tightening the screws completely.
Note: the screws should go in fairly easily, if it seems they are very difficult to tighten you may need to adjust the position or angle of the lock or screws.